Submit
Submitting a Library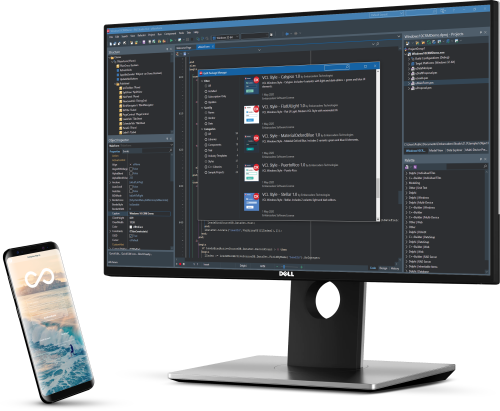 Guidelines
Provide timely update upon RAD Studio releases
Offer "best experience" to RAD Studio developers
Consider it a trusted partnership
Have clean and modern code is a preference, not a rule
Support multi device and FireMonkey is great, but not required
Do not submit libraries that replace core Enterprise functionality
Avoid any Intellectual Property complaint
If you feel a library you have been working on, or you have been involved with, follows these rather simple guidelines fill out the form below. If you have any doubt, ask for more information. None of the rules above is set in stone, if there are specific reasons or issues, we have a small internal team willing to consider your request, as well as ready to do a fast evaluation of submissions.
Rest assured the goal is to have a lot of libraries on GetIt, but keep the quality bar relatively high. We are ready to work with you to host your library, and also improve the entire experience as GetIt becomes more feature complete.
Complete the form to submit your library for inclusion in GetIt.
Submit to GetIt